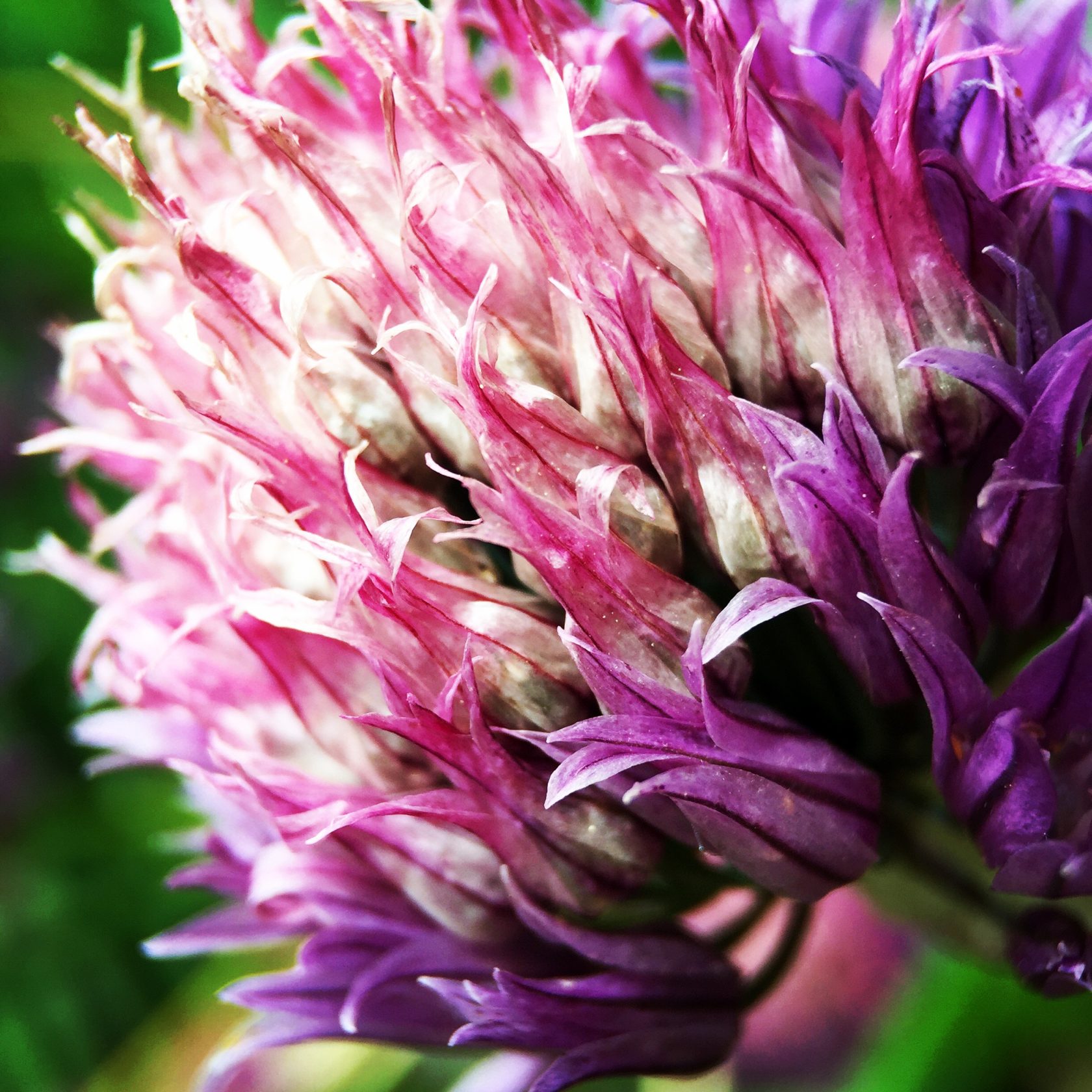 Flowers have held special meanings for centuries, but the Victorians perfected the practice of attaching meanings to flowers. In their want to remain proper and use the best etiquette possible the Victorians began using flowers to say things discreetly they couldn't say aloud. They created a whole language with flowers called floriography. Carefully cultivated bouquets were sent to convey specific, detailed messages to the recipients and many of those meanings have held on to today.
When I first thought of the image I wanted to use for this Monday's macro photo I wasn't thinking I'd be sending a specific cultivated message. If I were using this allium to send a message, I'd be sending a message of patience, unity, and humility, which isn't a bad thing to send anyone.
When I first identified the allium I was surprised to learn it's a member of the onion family. It's sometimes called flowering onion or ornamental onion. It grows up in a single stalk from an individual bulb, and when the spathe finally bursts open, there is a large cluster of tiny flowers that make up a large globe-like bloom.
The flowers individually and collectively are stunning. When you pause a moment and take a closer look (which is what macro photography is all about), the purple globe is even more beautiful and intricate than noticed from afar. This is one reason I love macro photography, finding all the details. Today, I encourage everyone to slow down a bit and look for the details. Slow down on a Monday? Absolutely! Take a moment to smell the roses, or whatever might be blooming near you. Let the flowers do a little talking for you.
Curious about other flowers and their meanings? Check out this link from the Old Farmer's Almanac.